Telephonic health -- which is essentially a doctor's appointment via phone call -- has helped thousands of Floridians during the pandemic. But patients and doctors are now concerned the option will disappear as soon as the virus does.
Nathanael Prada lives with severe anxiety. Fears of contracting COVID-19 have worsened his condition and telephonic health has been a saving grace for the South Florida man.
"Even the thought of going into a clinic full of individuals who might be sick, that's just not a possibility in my mind," Prada said. "Without telephonic services, I would probably go without."
The service was previously unavailable due to privacy concerns. However, Florida has been allowing them since mid-March through a state order as coronavirus cases began to spike.
"I give the time I'm available and the doctor's available," Prada said. "They set it and I receive a phone call at the set time. It's like any other visit."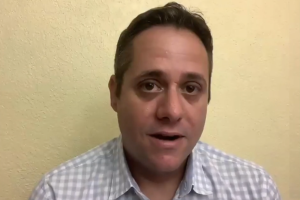 The change is only temporary. It'll end when the order does. But during these last few months, telephonic health has opened up care to thousands of Floridians like Prada. Many of them are low income, unable to afford the cost of data plans needed for video-reliant telehealth.
South Florida physician Dr. John Newcomer, with Thriving Mind, is trying to make the change permanent. He said telephonic health has been a game-changer for mental health services, specifically. The Florida Association of Managing Entities said it saw a 300% surge in telephonic use across its 300 providers recently -- 21% of its patients choosing it in April alone.
"During this pandemic, we were able to maintain about 98% of our service volume," Newcomer said. "That was only possible by having our outpatient services pivot from almost entirely face-to-face to a very large volume of telehealth and telephonic connections."
To keep telephonic care, Newcomer and his colleagues will likely need lawmakers and health agency support. Plus, they'll have to sway critics who argue limiting doctor-patient interactions to just phone calls will seriously compromise care quality.
"If the option is no contact at all vs. being able to maintain a telephonic or audio-only telehealth communication with your provider, that's a win," Newcomer said. "There's some really great conversations taking place now both at the state and federal level to consider ways to maintain this flexibility."
Doing so could ensure patients don't fall into the cracks -- exactly what Prada said would have happened to him if not for the telephonic option.
"I wouldn't have gone," he said. "Simple as that. I would have made the decision to tough it out, as we always say."
For now, Florida's use of telephonic health is still in effect through an executive order from Gov. Ron DeSantis. He has the power to continue extending it until he feels the pandemic has subsided.