TAMPA — Tampa now has a new road in the Water Street area of downtown.
The new roadway extends Cumberland Avenue to join several neighborhoods.
The Cumberland Avenue extension connects the eastern tip of Cumberland Avenue with Meridian Avenue, one of the main thoroughfares in the area, to help link downtown, Water Street, and the Channel district.
Water Street Tampa says this is all an effort to make the city more accessible by car, bike, and foot.
Project leaders say a redesigned street network has always been a priority for the area, and this is just a part of that mission.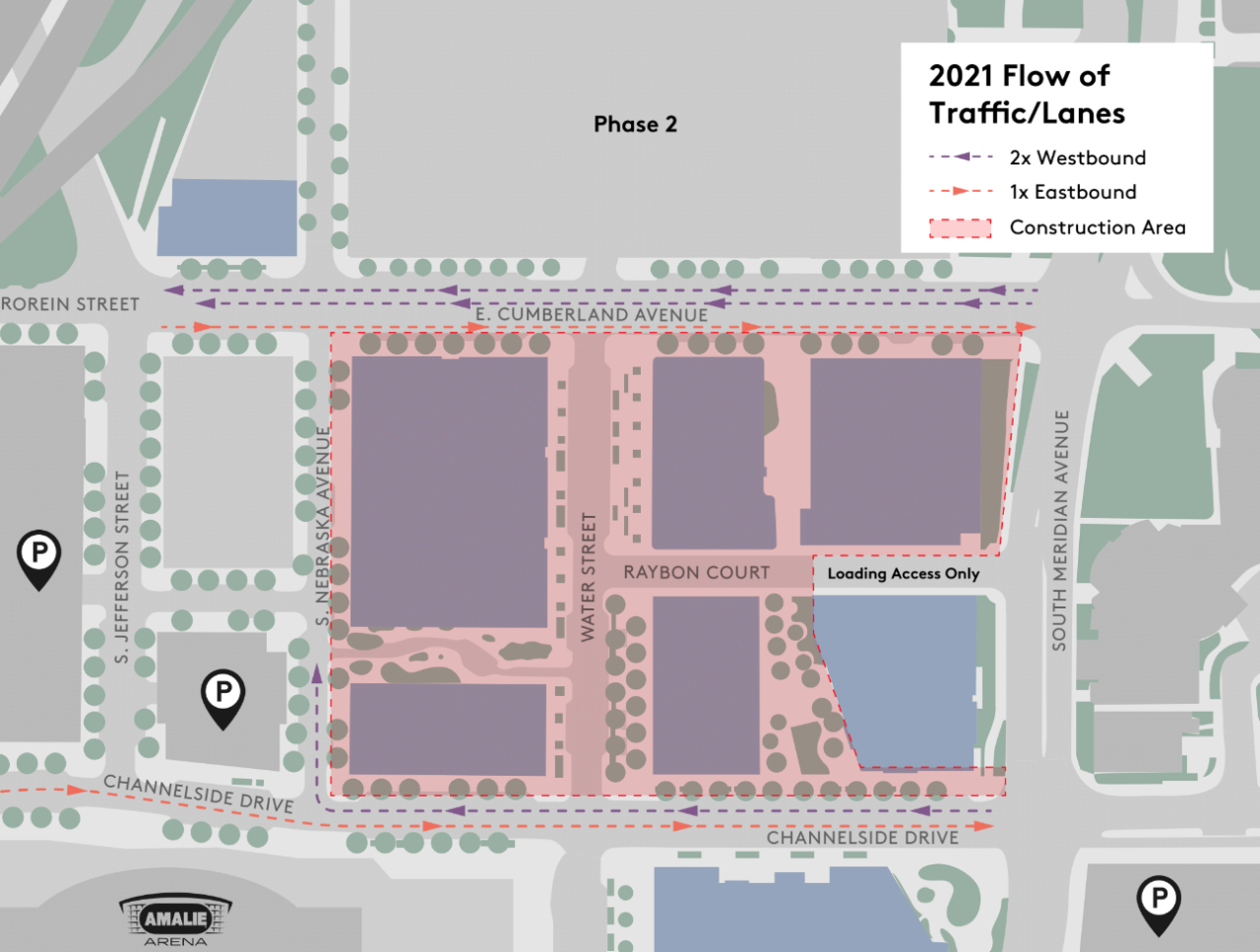 The Cumberland Avenue extension will help with traffic flow but also gives more space to people walking and biking.
Water Street leaders say they plan to add 20-foot sidewalks, protected bike lanes, and bicycle parking to Cumberland Avenue.
The new route is now connecting the central business district to people.
This is one of several projects leaders have been working on in the neighborhood during the pandemic, others include the new JW Marriott Hotel and multiple residential properties.