BRADENTON, Fla. -- For the first time since March, students were able to go back to school in Manatee County. Nearly 50,200 students and 6,100 staff started school.
Manatee County gave students three school options.

Traditional — in class five days a week.
Hybrid — half in class and half online
E-learning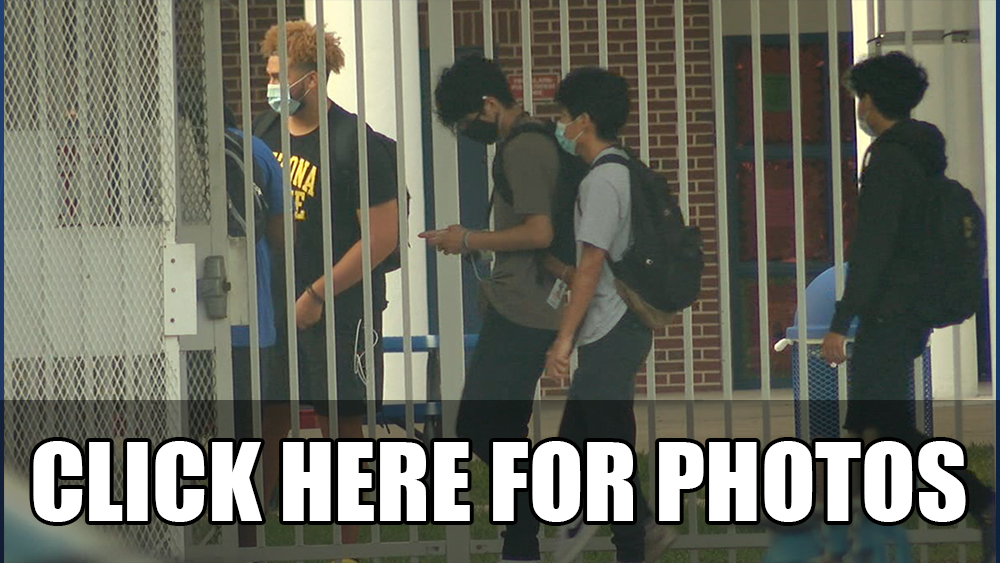 Seventy percent of those students are walking into buildings and prepared to wear masks.
Masks must be warned at all times at school and on the bus. However, there are some exceptions:

Students can take them off at breakfast and lunch
Students can take breaks from wearing masks, but they must get approval from the teacher first. They must be outside of the classroom, and following social distancing guidelines.
"Wearing these masks are really annoying," said Maria Flores a junior at Manatee High School. "But you got to do what you got to do. I'm just glad to see my friends."
Students told ABC Action News they felt like the school was doing everything possible to keep them safe. But it definitely wasn't a normal first day back.
"You can't really sit in groups anymore, it's really just separation. You gotta keep your masks on, they're really on you about that," said Ricky Garica, a Manatee High School student.
Abby Duncan decided it was best for her first grader and preschooler to do virtual learning.
"I couldn't imagine my kids in a mask all day long. I can barely stand it when I'm out running errands for a little period of time," said Duncan.
At the end of the first quarter, in October, parents can decide if they want to switch their child's schooling to in-person, online learning or the hybrid learning option.