TARPON SPRINGS, Fla. — The Florida Highway Patrol said a woman from Tampa died early Tuesday morning after she crashed into a Tarpon Springs Police SUV.
TSPD said no officers were injured in the crash, which happened at 2:16 a.m.
TSPD said two officers and a trooper were working a traffic stop when they saw another vehicle coming. They were able to get out of the way and the vehicle crashed into the SUV.
In a press release, FHP said a 24-year-old woman from Tampa was driving a 2010 Hyundai Accent southbound on U.S. 19 when she crashed into the parked SUV. Troopers said the SUV was parked in the inside lane, with several other patrol vehicles, and had its emergency lights on at the time. It was unoccupied at the time.
The woman was taken to a local hospital after the crash where she died from her injuries. According to the release, she was not wearing a seatbelt at the time.
TSPD said it's unclear at this time if impairment was a factor. FHP is conducting the investigation.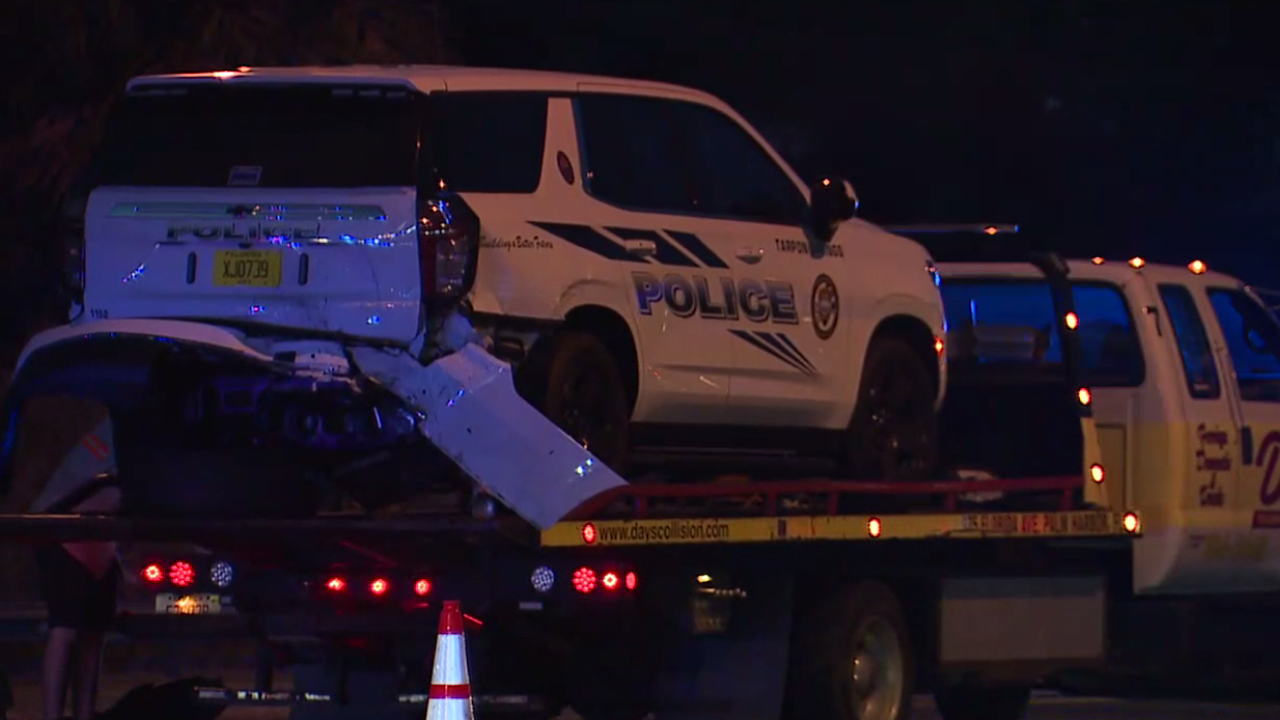 Story developing, refresh for updates. Stay with ABC Action News for the latest.