BRANDON, Fla. — Hillsborough County detectives are conducting a death investigation after a person died in an overnight house fire.
Firefighters responded around 1:24 a.m. and found the home at 4027 Forecast Drive fully engulfed in flames. The house next door was also on fire.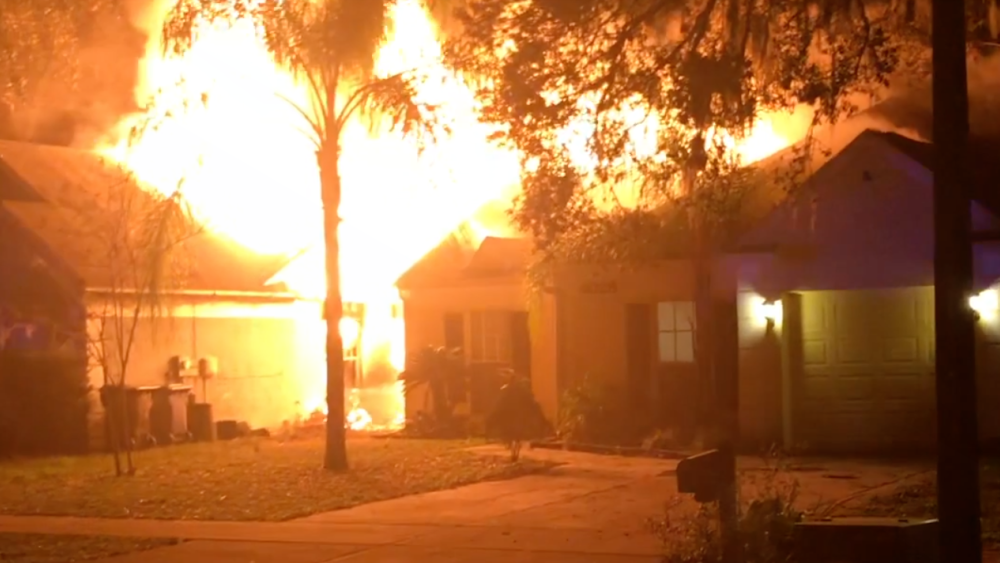 After Hillsborough County Fire Rescue crews extinguished the flames, they discovered a body inside the remains of the the first home.
Tommy Sims, who lived in the second home that caught on fire, told ABC Action News he woke up to crackling sounds, "I'm a light sleeper so I heard a crackling next-door ran out and I saw the fire it was probably coming from his kitchen," Sims said.
He saw his neighbor's home on fire and tried to force open its front door.
I went over next-door to try at least get him up and breakdown the door but the fire just got bigger and bigger," said Sims. "In a matter of 2 to 3 minutes it's spread to my house, I first saw the paint melt and then the whole house open went up real quick."
Sims said he found the neighbor's dog but believes its owner did not survive. Family members of the man that lived in that house came by to survey the damage. They say the man who lived there is John.
Deputies say the victim's cause of death has not been determined and the fire remains under investigation.
Story developing, refresh for updates. Stay with ABC Action News for the latest.