HILLSBOROUGH COUNTY, Fla. — Hillsborough leaders are issuing a warning, saying that new housing developments are going up faster than Tampa Bay Water can handle the demand in Southern Hillsborough County. Now, county commissioners have approved water restrictions for that area that start on January 4.
View the official ordinance on new water restrictions in South County
Commissioners say families are already feeling the effects of problems like low-water pressure during high-demand times. Now, commissioners say there is a constant threat of boil water notices, which happen when water pressure dips too low.
"The new development is just one more price our residents pay for this county allowing development to overwhelm our infrastructure," said Commissioner Mariella Smith in a recent meeting of the county commission.
In addition, county leaders say the low water pressure problems could end up affecting the ability of fire crews to put out a fire in those areas.
"The last thing we want is the fire hydrant not to flow when you've got your houses on fire," said Commissioner Kimberly Overman.
Now, county leaders have taken the next step to address what they are calling a "water crisis" by enacting water restrictions that start on January 4, 2021 for families in the South Hillsborough County service area for Tampa Bay Water.
Generally, this is for families living south of the Alafia River, in areas like Riverview, Gibsonton, Apollo Beach, Wimauma and more.
Where will water restrictions take effect in South County?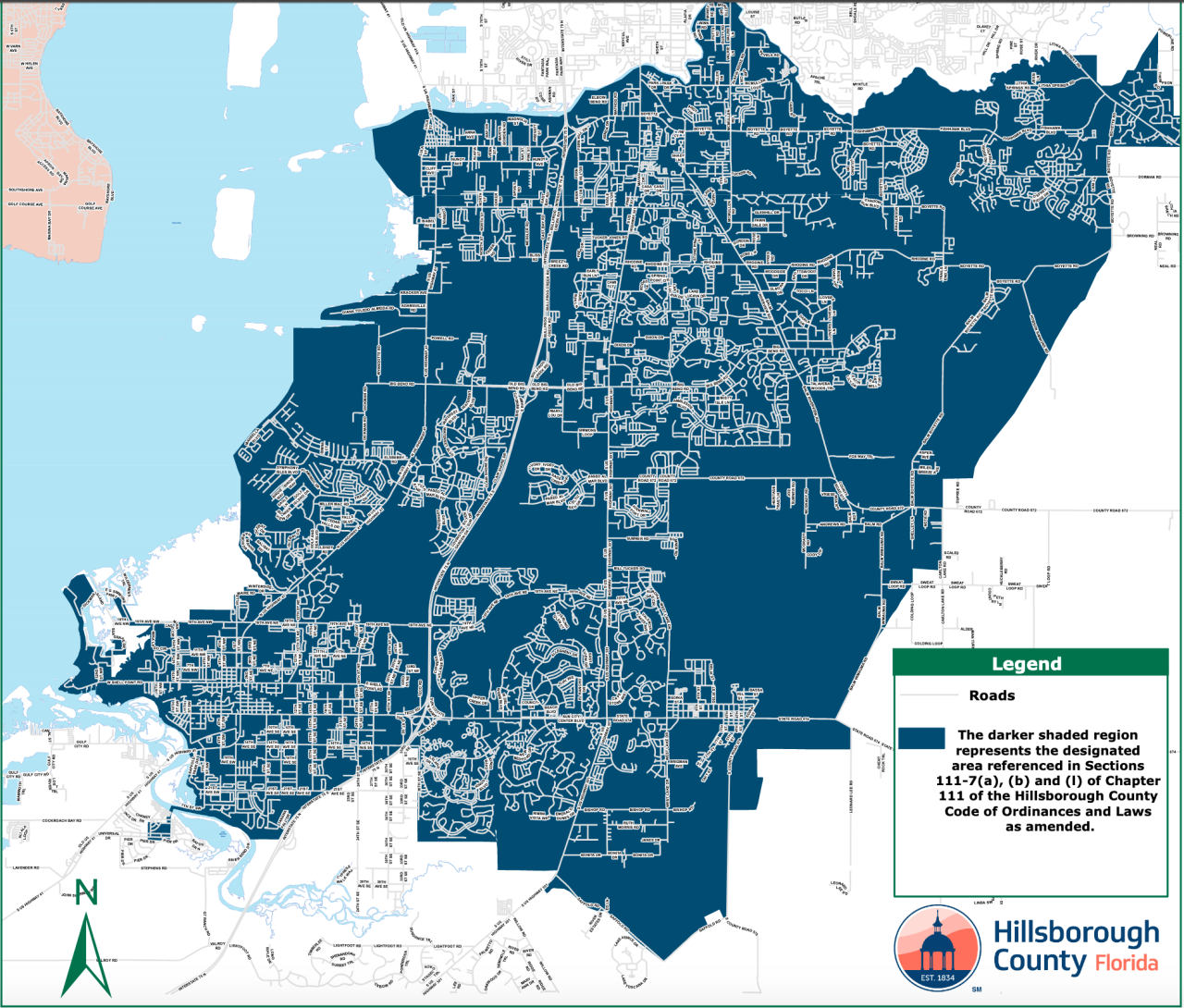 Families will be able to water their lawns one time per week on their allowed day. Irrigation will be allowed during off-peak time. All watering must be done either between 8:30 AM and noon OR between 6 PM and midnight, and only once on your designated day.
When can I water?

At addresses ending in the number 0 or 1 on Mondays;
At addresses ending in the number 2 or 3, on Tuesdays;
At addresses ending in the number 4 or 5, on Wednesdays
At addresses ending in the number 6 or 7, on Thursdays
At addresses ending in the number 8 or 9, on Fridays
and at locations with no address and locations with mixed addresses; on Saturdays
Commissioner Harry Cohen said Tampa Bay Water does have a plan to put in more infrastructure in this service area. However, that will not be up and running until 2028.
"Once you get to the 2028 scenario, and some of the new facilities come online, there will be ample water, but it's way in the future," Cohen said.
Hillsborough County Water Resources Department has also initiated a capital project to construct improvements to the South Central Potable Water System to provide sufficient water quality and pressure to meet the substantial growth and the increased peak potable water demands in this portion of the County which is anticipated to be completed by the end of the fourth quarter of 2022.
The ordinance amendment will become effective on January 4, 2021 and continue through December 31, 2022.