TALLAHASSEE, Fla. (AP) — Florida voters will have a chance to ban vaping in restaurants and other businesses, prohibit oil drilling in state waters, create a list of crime victims' rights and give free state university tuition to the spouses and children of first responders who die on the job.
Those proposals were approved Monday by a commission that meets every 20 years to suggest changes to the Florida Constitution. The proposals will be presented to voters in November and will need 60 percent approval to be placed in the constitution.
RECOMMENDED: Florida governor signs 30 bills into law
The first item approved by the commission was the victims' rights proposal commonly known as Marsy's Law. It spells out rights that crime victims have to have their voices heard during criminal proceedings, be notified of the custody status of defendants and to have a say in any plea agreements prosecutors seek. It also attempts to protect victims from harassment by defendants and to keep personal information private.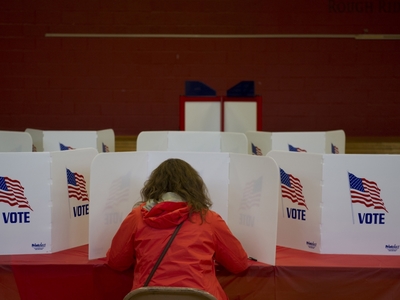 RECOMMENDED: St. Petersburg mayor joinslawsuitagainst Gov. Scott over gun regulations law
The commission also voted to place on the ballot a provision expanding Florida's indoor smoking ban to include vaping. In 2002 voters approved a ban on smoking in all commercial establishments. Lawmakers carved out an exception for "stand-alone bars" — drinking establishments that derive no more than 10 percent of their income from food.
Voters will also decide whether to impose term limits on local school boards. Another measure would prevent state universities from raising fees unless at least nine members of the 13-member boards of trustees approve. That measure would also provide tuition for the families of first responders killed on the job.
The commission also approved a ballot proposal that would ban elected officials, high-level state agency employees and judges from lobbying the bodies they served for six years after leaving their positions.
RECOMMENDED: Federal judge orders Florida to createsystemto restore felons' voting rights