Taking your engagement photos is one of the most fun parts of the wedding planning process. We teamed up with Anna Coats, editor and founder of Marry Me Tampa Bay, to come up with a list of beautiful Tampa Bay locations for your Kodak moment.
---
RELATED |
Enter the Johnston Jewelers Wedding Band Sweepstakes for a chance to win a diamond wedding band
---
Honeymoon Island State Park
"Some of my favorite places for doing engagement photos here in Tampa Bay is of course anywhere on the water," said Coats. "I'm a big fan of Honeymoon Island, because sometimes that can be a little bit less crowded, and it has the most amazing sunset."
Honeymoon Island has more than 4-miles of beach and beautiful wooden walkways. The park is open from 8 a.m. to sunset, 365 days a year. Admission fees can be found here.
Ybor
"I really love Ybor City, there's so much character," said Coats. Ybor's brick streets and historic buildings can add a beautiful old school feeling to your engagement photos. Snap a few shots on the trolley or pose in front of some historical signage. If you're looking for an artistic background, Colombia Restaurant's mosaic exterior is a popular photo op spot.
Downtown Tampa
From the Tampa Theatre to the Riverwalk to Curtis Hixon Park, there's a lot of unique scenery to choose from downtown. Make a day of it and hit up a couple different spots to get some variety in your photos!
Downtown St. Pete
Downtown St. Pete has a variety of vibrant murals that are perfect for engagement photos. "[It's] a great way to express your personality and, if you live in that city, to show your love for Downtown St. Pete," said Coats
St. Pete also has waterfront locations like North Straub Park and the St. Pete Pier that make for perfect beach-like backgrounds without the beach crowds.
Fort De Soto Park
This spot is the perfect blend of woodsy outdoors and beach front. With 1,136 acres, it's the largest park in Pinellas County. Fort De Soto also has the only dog park where dogs are allowed on the beach in a designated area, so if you're looking to get some family shoots with your future spouse and your pup, this is the place! Parking is $5 and the park closes at sunset daily.
Thinking outside of the box
Choose a spot that's special to you and your future spouse. Try your alma mater if you both went to the same school, a local library to show off your love of books, your favorite museum or use your new home together as a backdrop!
"We've seen engagement photos everywhere," said Coats, "even at IKEA where they've staged being at home."
MORE PHOTOS: Best Engagement Photo-Op Spots in Tampa Bay
Tips for planning your engagement photos
First things first: hire a professional wedding photographer.
Emphasis on"professional" and "wedding", according to Coats. "There are lots of different types of photographers, but sports photographers may not know how to pose for wedding photography. And it needs to be a professional, because they know exactly the right times to shoot your photos and how to utilize your photography."
Before you schedule your photo shoot, you need to think about what the photos are being used for. "A lot of couples use their engagement photos for the save the date card," said Coats. "So if that's the case, you may want to take them about 6-9 months out."
You'll want to take some time to plan out your outfits, and don't be afraid to bring a couple different looks to the shoot.
"This is a perfect time to do your makeup trial with your wedding hair and makeup artist," said Coats.
It's also a great opportunity to test out your wedding photographer. "The day of the wedding, you're going to spend more time with them than anyone else, even your spouse," said Coats. "So it's really important that you have a great rapport and they make you feel comfortable in front of the camera."
Make sure to plan your schedule with your photographer. Engagement shoots usually run anywhere from one to four hours, so make sure you are using your time wisely.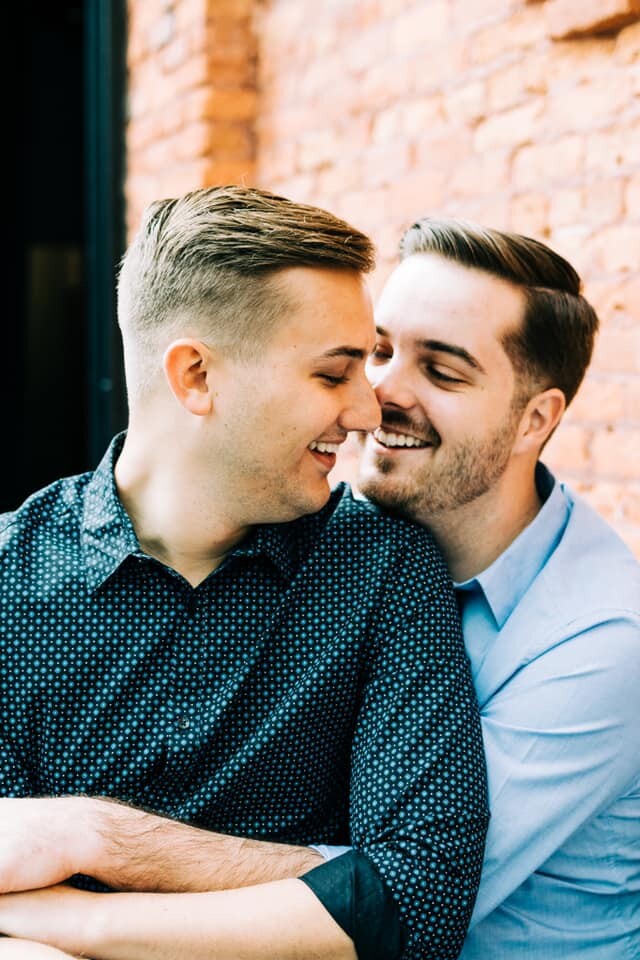 "It's really great to make a whole day of the adventure. You can start off by starting at your favorite place for breakfast, and then going into the photos for lunch, and then getting that amazing sunset," said Coats.
At the end of the day, it's all about your style and how you want to showcase it in your engagement photos. For more engagement and wedding tips, check out Marry Me Tampa Bay's advice page.
Sponsored by: Johnston Jewelers