BRADENTON, Fla. — A local family gave out two scholarships to firefighter students at Manatee Technical College in honor of a firefighter who risked his life to try and save their sons.
Jayden Beyrooti and his brother Seth Beyrooti were driving to their cousin's house in Orange County on SR 429 on December 15, 2018, when traffic came to a stop.
"A distracted driver drove into the back of us at high speed," said Jayden Beyrooti.
That crash caused a four-car chain reaction. The Beyrooti brothers' car and the car in front of them burst into flames.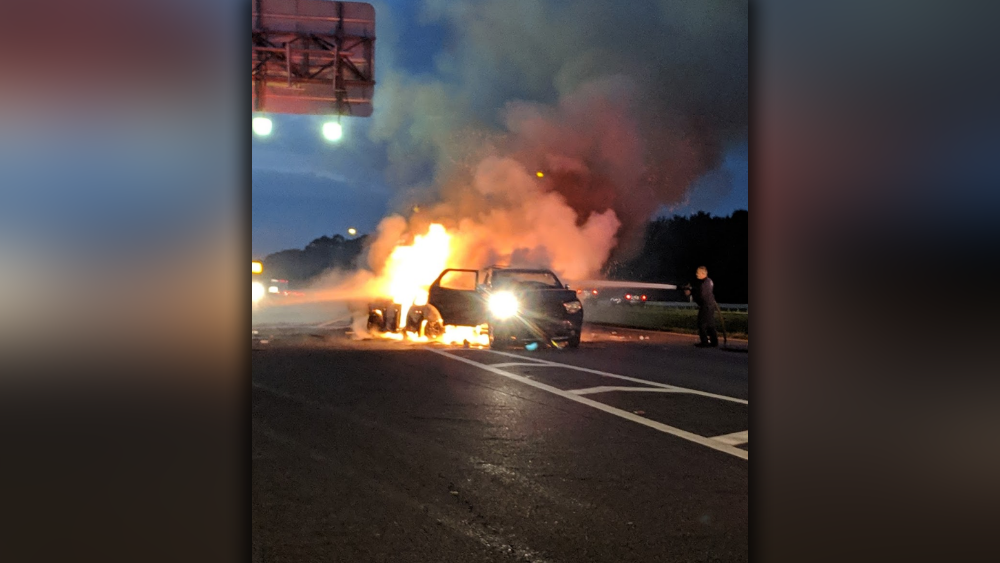 MANATEE NEWS | The latest headlines from Manatee County
"Richard Smail Jr. was the car in front of us, he made sure his family was okay, and then rushed to help us," said Jayden.
Richard Smail Jr. is an engineer for North River Fire District. He was off duty at the time, and after rushing his own children out of a burning car to safety, he rushed to help the Beyrooti's.
"He saved me. I'm here today because of him," said Jayden.
Unfortunately, Jayden's brother Seth died the next day from injuries from the impact of the crash. But the Beyrooti family is just grateful they were able to spend some final moments with Seth.
"Seth didn't perish in the fire as well. We got to see him. Even though he was in a coma on a ventilator for another day, and then we got to donate his organs, and he saved six other people," said Monica Beyrooti.
Now, the Beyrooti family is setting out to honor the man who pulled their sons from that burning car.
"We just are eternally grateful and this was just one way of honoring him," said Monica.
The Beyrooti family now calls Smail Jr. their hero.
"I don't think I'm a hero, I think anybody would do that," said Richard Smail Jr.
The Beyrooti's are honoring him with the Richard Smail Jr. Scholarship, offered to firefighter students at Manatee Technical College.
"It's just a small token of appreciation," said Monica Beyrooti.
Two firefighters will get the scholarship each year, giving them $500 each semester to help them pay for fire gear and other school fees.
The Beyrooti family is starting the scholarship with $10,000 in-can. Their hope is that the community will continue to contribute to the fund in order to fund the education of firefighters in the future.
If you want to donate to the fund, make checks payable to: Manatee Technical College. Add to the memo line: Richard Smail Jr. Scholarship. Those checks can then be sent to:
Manatee Technical College
Attn: Financial Aid, Pat Forsythe
6305 State Road 70 East
Bradenton, FL 34203