BRANDON, Fla. — A Hillsborough County deputy was killed in the line of duty after a suspect intentionally rammed into his patrol car on Monday night.
Master Corporal Brian LaVigne died at Tampa General Hospital from his injuries.
He served 30 years at the Hillsborough County Sheriff's Office. He was one shift away from retirement, Sheriff Chad Chronister said.
RELATED: Sheriff: Hillsborough deputy killed after suspect intentionally rams into the deputy's vehicle
"It hurts and to find out that the guy intentionally did that. It's mind-boggling, one more day and he would have been done. He could have gone on with his life, his wife with his kids, his daughters. It's horrible," said Linda Unfried, co-founder of Mothers Against Drunk Driving Hillsborough Chapter.
The Hillsborough County Sheriff's Office said deputies responded to an apartment complex twice on Monday.
The sheriff's office said Travis Garrett was throwing clothes and furniture out of his apartment. He was naked and throwing cookies at neighbors. Once deputies made contact with Garrett, he became combative and punched an officer in the head.
Deputies deployed a Taser, but it was not effective. Garrett got into his car and drove away. The sheriff's office said Garrett intentionally rammed LaVigne's patrol car.
Linda Unfried is the co-founder of the Hillsborough County Chapter of Mother's Against Drunk Driving. She said she worked with Cpl. LaVigne at the sheriff's office.
She first met Cpl. LaVigne when he received awards from MADD.
"He received the top law enforcement officer of the year in 1991 for the most DUI arrests and that's when I met him then in 1992, he won two awards. He was recognized twice in February and June for his work with DUI offenders and drug offenders," said Unfried.
The owner of Gracie Fishhawk said LaVigne trained and practiced martial arts at his gym.
"Brian was a phenomenal person. He was kind, loving and honest. He was straight to the point and passionate about his family and the gym. Words can't describe what he meant and did for Gracie Fishhawk as a gym and as a family," said Travis Baumgardner, Owner of Gracie Fishhawk.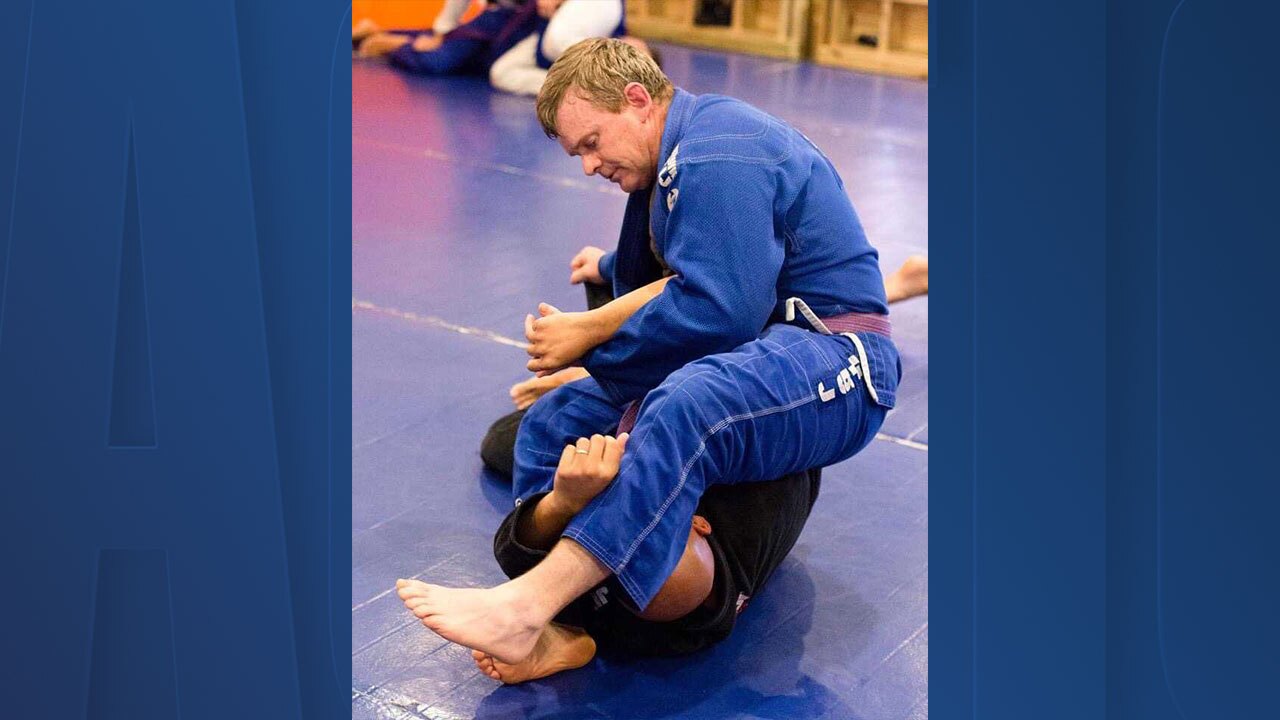 The suspect is facing several charges including first-degree felony murder, DUI manslaughter, vehicular homicide, battery on a law enforcement officer, resisting arrest with violence, felony criminal mischief and aggravated fleeing to elude.
"This is one of the most difficult times we have faced as a sheriff's office, losing one of our family members to such a senseless act of violence," said Sheriff Chad Chronister.
A donation link has been set up for those interested in making a donation in memory of Master Corporal Brian LaVigne. Anyone who would like to graciously donate is asked to do so through the Lynn Sowers Memorial Foundation. The link to donate can be found on the Hillsborough County Sheriff's Office website here.
Here is a statement from the sheriff's office:
"We continue to mourn this loss with both the LaVigne family, our Sheriff's Office family, and our community. Our focus remains intent on seeking justice for the murder of Master Corporal LaVigne, and celebrating an individual who devoted his life to public service. While our dedicated team shares a great sense of pain and sorrow, we remain committed to protecting and serving. Now is a time for togetherness and we are grateful and humbled by this community's continued support of their Sheriff's Office."
Master Corporal LaVigne's visitation and funeral will take place on Tuesday, Jan. 19, 2021, at Idlewild Baptist Church located at 18333 Exciting Idlewild Boulevard in Lutz.
Both the visitation and service to honor the life of Master Corporal LaVigne will be open to the public. Visitation will be from 10:00 a.m.-11:00 a.m. The funeral service will begin at 11:00 a.m. Immediately following the service, guests will be directed outside the church for a special ceremony. A procession will take place thereafter.
Video recording and still photography of any kind will not be allowed inside the church during both the visitation and funeral service. Face coverings are required.