WASHINGTON DC — At first glance, Capitol Officer Eugene Goodman looks overrun by the dozens of people that pushed their way through the stairwells of the U.S. Capitol.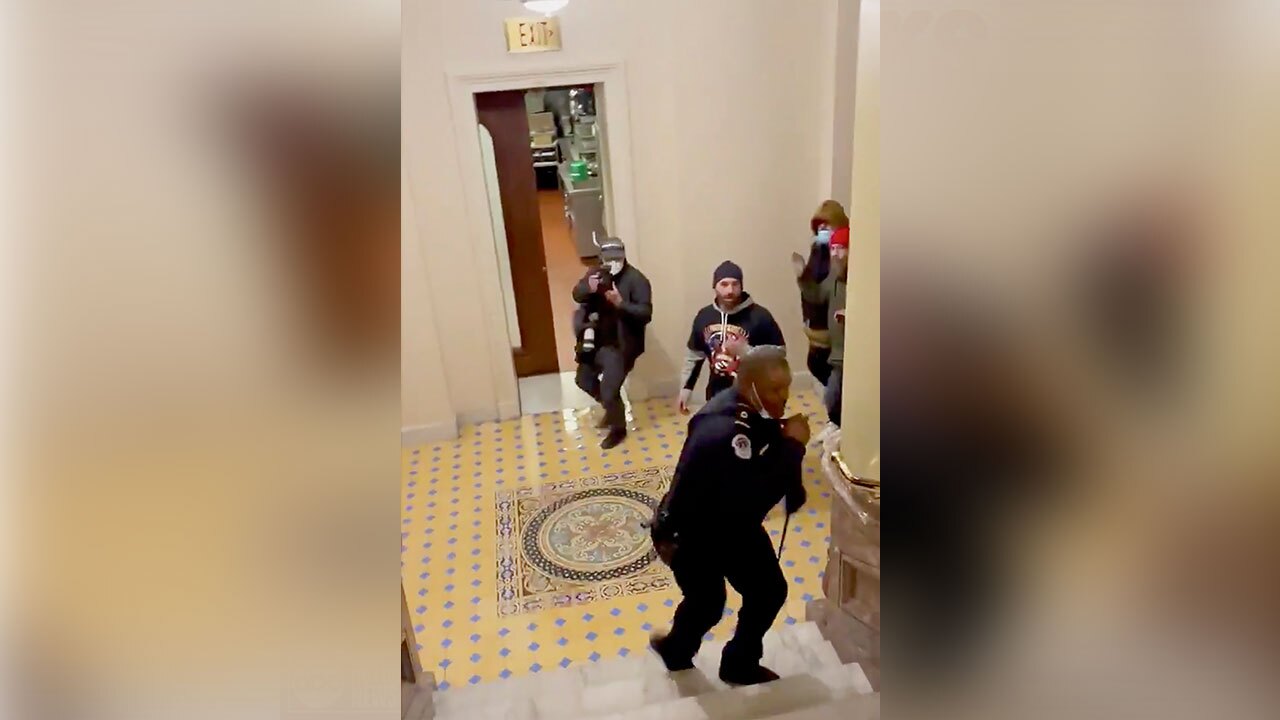 But if you look closer, his moves are strategic.
"He was using himself as bait to save the senators' lives," said Congressman Charlie Crist.
Once Goodman arrives on the second floor you can see him glance to the left and notice the Senate Chamber's door is still open. He begins to lure the rioters to the right and away from congress members that were sheltering there.
"It is incredibly uplifting to see somebody with that kind of courage and that kind of focus and that kind of public service and doing it what's right," said Crist.
Federal prosecutors have now said in court documents that rioters who stormed the capitol last week aimed to "capture and assassinate elected officials."
Crist says those new details show the attack's seriousness and highlights how vital Officer Goodman's quick thinking really was.
"More lives would have been lost, I'm sure. And he risked his own to save others," he said.
Crist, and other lawmakers, hope to honor the Army Veteran with the Congressional Gold Medal.
"There's not enough good we can say about those in the military, those on the front lines, those who protect us. These are incredible public servants," said Crist.
Crist says he was comforted and encouraged as he left Washington Thursday after he saw the National Guard ready for President-Elect Joe Biden's Inauguration.