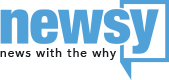 abcactionnews.com
National News Partner
Rep. Tim Murphy Is On His Way Out Of Congress
The anti-abortion congressman who reportedly asked his lover to get an abortion will retire at the end of his term.
Rep. Tim Murphy announced he would not run for re-election in 2018 amid criticism over alleged text messages he sent to the woman he had an affair with.
Murphy admitted in September to having an affair with "a personal friend," according to the Pittsburgh Post-Gazette. The outlet also published messages between Murphy and the woman, Shannon Edwards.
The Post-Gazette says Edwards texted Murphy in January, "you have zero issue posting your pro-life stance all over the place when you had no issue asking me to abort our unborn child just last week."
Murphy reportedly responded, "I get what you say about my March for life messages," and told her those messages were written by his staff and that he would write them going foward.
SEE MORE: Congress Let A Health Insurance Program Expire That Covers 9M Kids
In his retirement announcement, Murphy said he's taking time in the coming weeks to seek help and asked for privacy for him and his family.
Other GOP lawmakers have stepped down suddenly in recent months, though those resignations weren't due to scandal.
Rep. Jason Chaffetz stepped down at the end of June and joined Fox News as a contributor shortly after.
And Republican Sen. Bob Corker also said he would leave his post once once his term expires in 2018.
---
Trending stories at Newsy.com