Lightning strike kills one, injures two in Fort Myers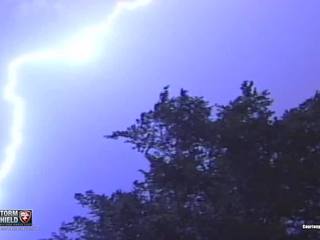 A single lightning strike killed one and injured two others Tuesday afternoon, WINK News in Fort Myers
reports
.
The three people were struck by lightning about 2:15 p.m. behind a Hooters on Fort Myers Beach, the station reports, citing the Lee County Sheriff's Office.
The victims included two men and a woman.
NBC-2 reports the three had been walking near the water in the area of the Lani Kai resort. The victims are from Lehigh Acres.
A man in his late teens or early 20s and a teenage girl were taken from the scene unconscious, NBC-2
reports
.
"The blood was rolling, just floating down to the water's edge, and the water was turning red right there. It was really terrible," witness Robert Gustafson told NBC-2 of the scene.