Lightning bolt hits street lamp, current causes underground gas pipe to burst in Pasco County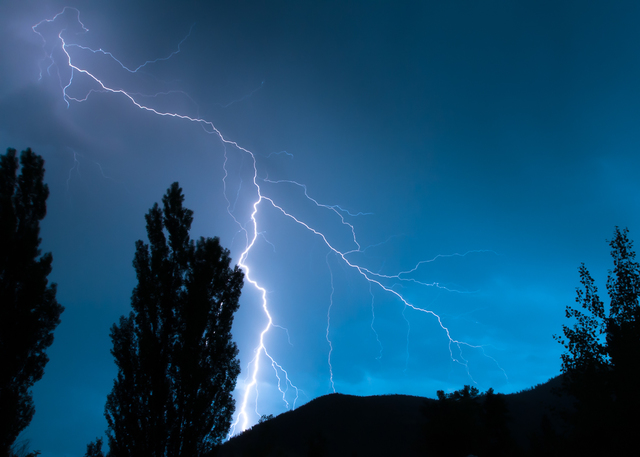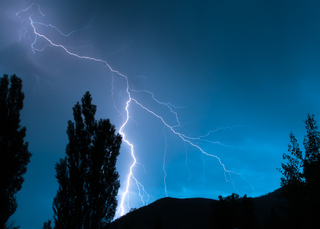 WESLEY CHAPEL, Fla - Residents living on Holly Brook Trail in Wesley Chapel were told to stay inside their homes Thursday after a gas pipe was hit by current from a lightning bolt.
It happened around 2 p.m.
"All of a sudden we heard a big boom and then the sky cleared," said Angela Shortt, a neighbor.
Shortt told ABC Action News this is the fourth time in the past year a lightning bolt has come down and destroyed something on the block. 
She showed where palm trees had been struck. She said another neighbor was even forced from their home when a lightning bolt destroyed their roof.  That neighbor has since replaced their roof and moved back in.
Shortt and another neighbor, Matt Wothke, peered out their windows and did not see anything.  It was when they walked outside they knew something was wrong.
"I could smell natural gas and I thought that's weird." said Wothke.
According to the Pasco County Sheriff's Office, a lightning bolt first struck a street light and sent an electrical current 50 feet down the sidewalk, causing the buried pipe to burst.
Residents did not have to be evacuated but they did receive an email from the homeowner's association.
"They advised us to stay home or don't come home," Wothke explained.
Wothke's wife, who went to run an errand, was prevented from coming back home for two hours.  Sheriff's deputies shut down the street and were not allowing cars in the immediate area.
The street opened back up shortly before 4 p.m.
Crews did remove the damaged street lamp and are expected to work throughout the evening to repair the gas line.
No one was injured.